Journal of Forensic Nursing®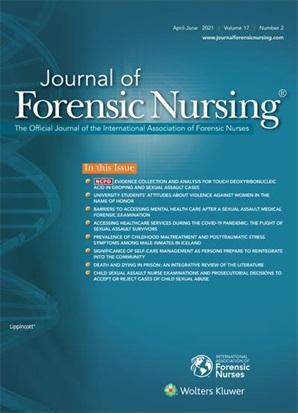 The Journal is published in partnership with Wolters Kluwer Health/Lippincott, Williams & Wilkins.
www.JournalForensicNursing.com
Members
Full-text access to the Journal, is included with membership:
Enter Member Access page Click the Journal Link (For access to full text articles)
General Public/Non-Member
The General Public may access information about the Journal of Forensic Nursing®. You will be provided with abstracts.
For Contributors
The Journal of Forensic Nursing's Editorial Manager submission website is open for submissions.
For Advertisers
Advertising Rate Card
Attention IAFN Members
You can receive a print copy of the Journal (four issues a year) for an additional $29 to Membership dues. Please call the Home Office at +1-410-626-7805 to place your order.