Forensic nurses
are highly skilled registered and advanced practice nurses who undergo specialized training in forensic science. To embark on this career path, individuals must complete a nursing program as their educational foundation before delving into forensic nursing education. The scope of care provided by forensic nurses varies depending on the specific department they work in or agency they work for. One common specialization is that of Sexual Assault Nurse Examiners (SANEs), who offer crucial services and support to victims of sexual assault. SANEs conduct comprehensive medical forensic examination and treatment, and when necessary, provide expert testimonials in court proceedings.The International Association of Forensic Nurses (IAFN) offers certifications specific to adult/adolescent and pediatric examiners, SANE-A® and SANE-P®, respectively.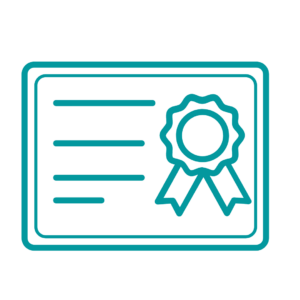 Forensic Nursing Opportunities 
Forensic nurses can work in many
settings
, such as child advocacy centers, family justice centers, hospitals, community-based clinics, correctional facilities, and medical examiner or coroner offices. The patient populations they serve may include patients who have experienced child physical or sexual abuse, sexual assault, child neglect, intimate partner violence, human trafficking, or unexpected deaths. 
Networking through Professional Associations
IAFN is the go-to professional organization for forensic nursing! Nurses interested in learning more about the specialty and becoming forensic nurses will have many opportunities for growth as IAFN members. Membership
benefits
include:
Free or discounted live and virtual educational opportunities

Free electronic subscription to the

Journal of Forensic Nursing

Free access to a forensic nursing job board 

Networking opportunities, including  conferences and online discussions and

communities
The IAFN is home to more than 6,000 forensic nurses. By becoming a member, you will have the opportunity to network with countless forensic professionals, some even locally to you. IAFN members also are awarded opportunities to attend or present at local and national conferences. 
The International Conference on Forensic Nursing Science and Practice is held annually; learn more about the September 2023
conference here.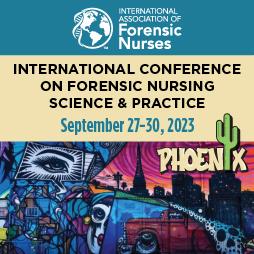 Use Job Search Platforms 
In addition to traditional job search platforms, IAFN
members have access to the Forensic Nursing Job Board as part of the
Member Community
.  All members can post and view jobs free of charge. 
Nursing job boards are another option to consider when seeking available forensic nurse opportunities. A few options may include: 
As the worlds largest professional network, LinkedIn can also be an  invaluable hub and a unique platform for job searches. LinkedIn reports that
40 million
people hunt for jobs weekly and the hiring rate is three people per minute. Job seekers can access opportunities while also learning more about the hiring institution and current employees.  Follow the
IAFN
on LinkedIn to stay updated on job openings, news, and more! 
Internships and Volunteer Opportunities
If you're intrigued by a career in forensic nursing, exploring potential internship, volunteer, or shadowing opportunities could prove beneficial. In addition to helping you determine if a specific forensic nursing subspecialty is the right fit for you, internships give job seekers the opportunity to build their network, demonstrate their skills to potential employers and potentially rise to the top of the resume pile when the employer has an opening. Reach out to organizations like local rape crisis centers, child advocacy centers, and medical examiner offices to learn about internship opportunities.  These areas present excellent avenues to delve deeper into your interests. Remember that internships may be paid or voluntary, providing additional education to clarify your preferences and identify your ideal job area. Consider volunteering to sit on a
committee
of the IAFN or your local IAFN chapter. Seeking out other volunteer opportunities within the IAFN is also an option to consider. In addition to providing an opportunity to network with forensic nurses, this helps build leadership skills and gives you a broader understanding of the profession and the future of forensic nursing.
Continuing Education and Professional Development
Whether you're already working as a nurse or still in school, consider exploring
IAFN's extensive library
of continuing education courses covering topics like strangulation, intimate partner violence, child abuse, courtroom testimony, and
more
. 
Final Thoughts
Forensic nursing is a unique role with various opportunities worldwide. Sexual assault nurse examiner (SANE) roles may be the most commonly available positions in the US. Still, they are not the only type. Regardless of the forensic nursing position you seek, remember to take advantage of available resources at the IAFN. Becoming a member, networking, joining a committee, attending conferences, participating in an internship, and utilizing sites such as IAFN's job board, Indeed, and LinkedIn are all valuable tools when looking for methods to secure a desired position in forensic nursing. For more information about forensic nursing, visit the
IAFN
today!