IPVNE Certificate Program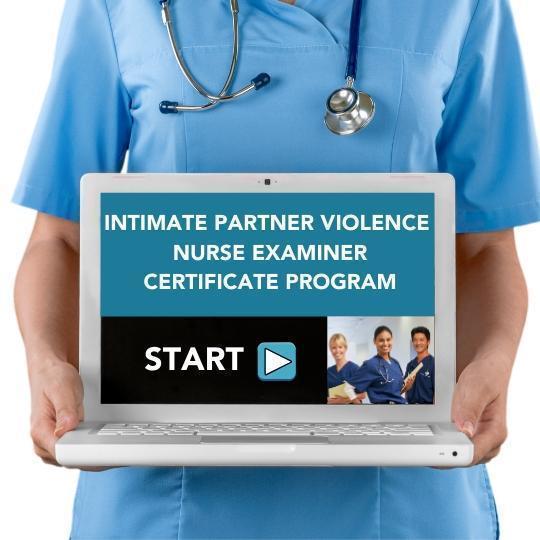 This 100% online 15-hour certificate program can be completed at your convenience, anytime of the day or night. Students must have a minimum of an RN license before beginning this course.

The program includes interactive online modules, handouts, articles, and video simulations with patients who have experienced intimate partner violence and strangulation, including an exam of a pregnant patient.

Upon completing this 15 hour course, you will be qualified to administer and score the Danger Assessment, a tool developed by Dr. Jacquelyn Campbell Ph.D, RN, FAAN (dangerassessment.org)

This course meets the IAFN Intimate Partner Violence Education Guidelines and provides 15 contact hours in nursing upon completion.

Cost
$255 Member Rate – Join Now
$485 Non-member Rate
This self-paced course can be purchased and started anytime. There is no official "start" or "end" date for the course. However, you must complete it in 6 weeks from the time you begin.
To purchase:
You must sign in to our member portal in order to access the Online Learning Center. [If you do not have an account (you have never registered for an IAFN event or webinar) create an account here. Or, consider becoming a member before registering to save $ plus get access to the online Journal and Member Community for ongoing support and expertise!]
After signing in, Access the Learning Center here and look for "Intimate Partner Violence Nurse Examiner Training" under the "Featured Courses" tab in the course catalog. Click to purchase.
Need to purchase for a group or someone other than yourself? Can't pay by credit card? Contact us via phone (410-626-7805) or email to request an invoice. Please note that no student may begin the course until payment is received.
Course Outline
The course follows IAFN's Intimate Partner Violence Education Guidelines
Introduction (5 minutes)
Forensic Nursing Overview (65 minutes)
Dynamics of Intimate Partner Violence (167 minutes)
The Medical Forensic Exam (302 minutes)
The Danger Assessment, taught by Dr. Jacquelyn Campbell Ph.D, RN, FAAN (153 minutes)
Program and Operations (29 minutes)
MultiDisciplinary Teams (98 minutes)
Legal Considerations (22 minutes)
Clinical Competency (14 minutes)
Post Test (45 minutes)
Continuing Education
The International Association of Forensic Nurses is accredited as a provider of nursing continuing professional development by the American Nurses Credentialing Center's Commission on Accreditation.
Although no national board certification currently exists for IPV Nurse Examiners, a certificate program is the first step toward developing any legitimate certification program. Learn more about certificates vs certifications.